Bristol has got a bloody decent music scene and it keeps serving up a load of new sounds for us here at SB. In fact we're heading down to Love Saves The Day Festival this year to check the place out and to make sure we experience all the good stuff during our trip we got in touch with Futureboogie Boss, LSTD Booker and premium Bristolian Dave Harvey to take us on a little tour of his hotspots.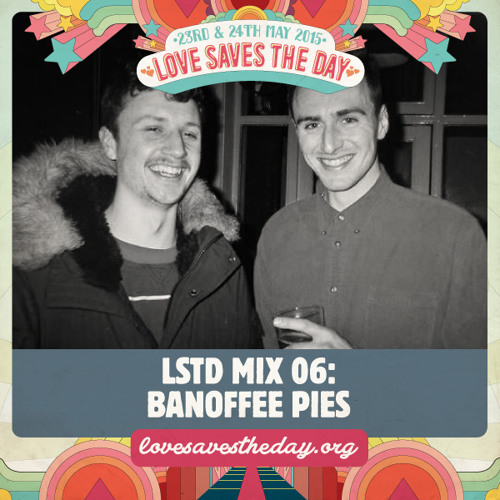 ---
1. Idle Hands
If you're coming to the city and like buying vinyl you have to go and check out Idle Hands . Recently moved to City Rd, just off Stokes Croft it stocks a healthy selection of records from dub and disco to techno, with all sorts in both the second hand and new sections –  and the upfront selection on all things underground music wise from Bristol.
I don't think it would be an overstatement to say Idle Hands has become a bit of an institution in the city. It really bucked the trend around 6 years ago when record shops were closing down left, right and centre and Chris put his flag in the sand, stuck it out, and it's great to see that paying dividends now.It's a real hub for a lot of the younger generation doing exciting things musically in the city and having known Chris since his days at Imperial on Park Street, going way back, it's a joy to see him and it doing still so well. Well worth a look, more power to them. 
2. Oowee
A recent addition to the ever growing food offering in Bristol, this place is super hot right now –  this is the place to go for burgers and more, my wife loves the dirty fries here –  in fact everyone is raving about it, our good friend Christophe is touting it as hands down the best burger he has ever had, which is quite the statement from him as a bit of a connoisseur. Tucked away on Picton Street in Montpelier, if you're going it's probably worth phoning your order in as the queues are big – and check your heart attack levels….
3. The Plough Easton
This is a very special little boozer, a real heart of the community spot and home to the (in)famous Easton Cowboys sports teams. Any time of day or night it's got a great welcoming vibe, a firm favourite for a lot of our gang. Late night dancing or early evening pub vibes, they've got it covered, well worth a trip and if you get to catch any of the local DJ legends such as Steve Rice and John Carpenter giving it some welly on the weekend then you're quids in, this has been the afterparty spot of choice for us after more than one Love Saves The Day!
4. The Love Inn
Totally biased and a selfish plug here –  but if you're looking for a 180 cap, 4am finish bar meets club in Stokes Croft then this has got your name on it. We feel it punches well above it's weight and we have hosted a lot of people who are far too big to have graced the decks there, from the likes of Bonobo, Craig Richards, Jackmaster and  to the legend Neneh Cherry, we are small but we party big. Interesting dates to look out for, Gerd Janson & Artwork in March, George Fitzgerald and Fort Romeau in April plus a host of great local crews and DJs on rotation and a heavyweight soundsystem, well worth a look – but as I say, I'm totally biased!
5. Pasta Loco
Another recent addition for eating out, PL in Cotham is well worth the trip to that side of town, absolutely killer pasta, wicked atmosphere and great drinks –  Dominic and team have got it locked down on basically every front, and if it's full as it often is, pop across the road to Bellita, Bells Diner's sister restaurant.
6. Bells Diner
Probably my favourite restaurant in Bristol but a special occasion one as it's not that cheap – but always well worth it, great food, great vibe and a lovely team who run it  –  very close to Oowee in Montpelier, it's been there for donkeys and still class so if you want to treat your lady or even your mum, well worth a look.
Love Saves The Day
Saturday 27th & Sunday 28th May 2017
Eastville Park, Bristol
Little Dragon, Fat Freddy's Drop, Mura Masa, Kano, Jamie Jones, Bicep, Nao, Hunee, Shy FX, Move D, BadBadNotGood, Toddla T, Novelist & Many More