We are big fans of Luca Lozano and his
Klasse Recordings
imprint here at SlothBoogie towers. His love for solid dance floor electronics and the bucking of want away trends are clearly at the vanguard of his output and we look forward to hearing what will be coming out of his camp in the near future.
On that note, we are happy to present you with our first "City Guide" series where we ask artists around the world to share with us some of the gems tucked away in their hometowns. In this instance, check Lozano's top 5 in the place he now calls home: Berlin.
"Berlin has been my adopted home for four years now, and even after all this time I still find myself inspired and surprised by this transient city, things never seem to stand still and there's always a new experience around the corner. For this feature me and my main girlhomie Johanna Knutsson jumped on our bikes for a quick tour of Berlin, rode around recklessly and snapped a few photos which I then vandalised for your viewing pleasure."
LUCA LOZANO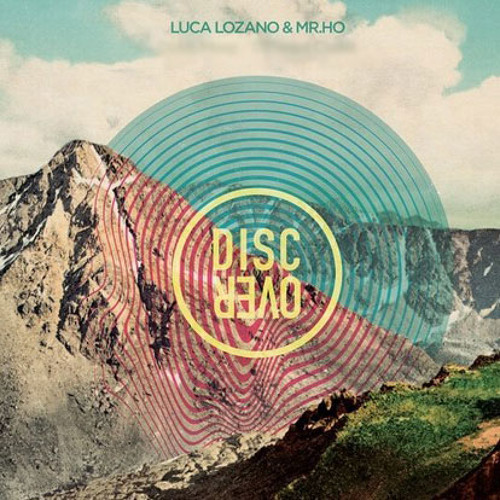 1. BERGHAIN.
Ok, so I am hardly going to win any points for originality here…and whilst Berghain is easily THE most popular club in Berlin (if not Europe) it is still regarded as one of the most underground. The line-ups are uncompromising and the musical style stays true to what the club and its owners believe in and thats what I dig most about Berlin, underground is KING, you can witness examples of that everywhere. I have been extremely lucky and had the opportunity to play in Panorama Bar and being 'behind the scenes' as it were provides an insight into a very proper and professional club, one that is an absolute pleasure to play.
2. HARD WAX.
Yeah..so lets get the obvious ones out of the way first shall we?. Berlin has many good record stores (OYE deserves a special mention for its selection and super nice staff) and the vinyl format still seems to be going strong in this city. What I love about Hard Wax, aside from the music itself, its the identity of the store. Cold concrete and with an industrial looking interior, the space does away with any flashy gimmicks and lets the records do the talking. Despite its frosty reputation I have always found the staff friendly and helpful, of course thats helped when you are accompanied by an asian music nerd….Im sure they see dollar signs when Mr. Ho walks into the store.
3. CORE TEX.
At the bottom of Oranienstrasse in Berlin's Kreuzberg district sits Core Tex, a punk, metal and hardcore store. For me, this large, centrally located store signifies the point I was making earlier….underground is king and here to stay. The surrounding area has become quickly gentrified but is still home to many punk-rockers and squatter types looking for an alternative to the mainstream, hanging around here on the 1st of May is utter chaos. I buy a lot of tshirts from Core Tex and enjoy sitting on the bench outside, pretending to be a tough guy whilst the tourist pass by.
4. HASENHEIDE SKATEPARK.
I started skating at around 13, stopped when I was 21 and have recently started up again and I am so glad I have….being back on a board is such a familiar feeling to me and rolling around this park early in the morning (before the good guys turn up) starts my day off perfectly…theres a bunch of us that make music and skate and its nice to get out of the 'music-blah-blah-blah' scene sometimes. Kris Wadsworth keeps on threatening to get a board and knock out waist-high flips but I'm yet to see any evidence of that…hahahaha.
5. THE CANAL/MAYBACH UFER
I live close to the canal, and its a dope spot to come and relax when the sun is out. Theres a bunch of old-timers that spend their lives playing Boules and drinking beer and I can see myself being one of them when I get older. Summertime sees the techno-tourists hazard makeshift dinghies out polystyrene blocks and old rope, the waterways bustle with people having as much fun as they can. Being close to water and the movement it brings is important for me and provides respite from the office and the studio. Come by on any summer evening and its likely you will find me and Sacha Robotti chilling with a few beers.