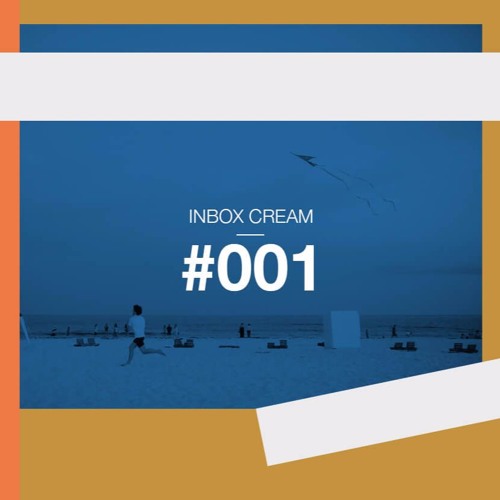 King Sporty & The Root Rockers – Get On Down (Medlar mix part I & II)
Interstellar dubby chuggy edits from Medlar who's bringing some Disco heat this month.
Grandbrothers – Neon (Portable Sunsets Remix)
A warm warbling new remix from LA based Portable Sunsets for the Grandbrothers duo. A lovely track to bid a fond farewell to the UK Summer.
Pional – Casualty
The talented Spaniard has produced a lovely hard to pin down electronic EP for Ninja Tune imprint, Counter Records. A beautiful and personal pop tinged offering.
Chaos In The CBD – Invisible Spectrum
The Chaos In The CBD guys continue their fruitful partnership with Rhythm Section. Another blissful laid back EP that you'll love if you were into their first Midnight IN Peckham EP.
Marquis Hawkes – Discopuss
Premium looped up Disco House sounds from Marquis Hawkes forthcoming on AUS. Carrying on from where he left off on his excellent Social Housing album.
Black Loops – "SEX"
Epic sampling from Black Loops as part of the Toy Tonics VA EP… Scarlett Johansson's voice from the film HER just works so well over the track.
Mr. V – Somethin' Wit Jazz (Jimpster Dub)
Low slung moody grooves from Jimpster on the always reliable Razor N Tape label. Its a proper Deep House stepper!
Admin – Reach For Love
Admin returns with some gorgeous sample rich melodies that should be enjoyed best under a slowly turning Disco ball. Look for this one on the Kolour LTD offshoot.
Szch – Untitled B
Such a sleazy tease from Croatian based Szch. The B-side is a killer rework of 52nd Street beefed up with a pumping 4/4 groove. Out on 777 Recordings.
Sandboards – Nothing But A Freak
Rattling drums and melancholic chords sit underneath a spoken word monologue giving time Sandboards' track a lovely laid back and deep feeling.
Arnold Jarvis – Take Some Time Out
Those magic strings from Arnold Jarvis' epic House track on Fourth Floor Records get another wax outing later this month! Make sure you check out Ilija Rudman's rather sexy Reconstruction Mix on the release too…
We're still playing catch up so more additions to this Inbox Cream on its way…