Let's face it… winter is coming… if not already here. The nights are closing in and the (sometimes) glorious Summer weather is all but a distant memory. Now that winter is closing in, it gives us an opportunity to look back at festival season in London. Over June and July, London played host to some of the biggest names not just in the dance music business but the music business full stop.
From techno to house to dub to grime to experimental to down right global megastars, London had it all this summer. All at a time, which in hindsight, is a pretty challenging time for the London nightlife community. Here at SlothBoogie, we've had a busy summer so here's a quick (ish) rundown of where we were and who smashed what.
Junction 2
First up, we had a new comer to London's festival scene;
Junction 2
. Curated by the highly respected LWE, one of the biggest underground event organisers in the city. For almost a decade, they have held parties with some of the leading artists and labels in the underground electronic music scene so Junction 2 was the first step into full blown festival events. The festival itself had a huge techno feel to it which was obviously a natural fit for the team looking the events they have so successful run over recent time.The festival featured stages from
The Hydra
, Adam's Beyer's seminal
Drumcode
label and
Closer
to name a few, all taking place in a very unique setting over near Boston Park. The organisation of the festival itself was first class.
I can't recall much queueing, staff were extremely friendly and for an inaugural festival, this felt highly polished. As did the acts. Carl Craig showcased his live project, Modular Pursuits. Mano Le Tough was a personal highlight over at The Hydra stage with a crisp, pulsating set late in the afternoon. As expected, Berghain resident Marcel Dettmann probably brought the biggest cheer from the crowd with three hours of pulsating, driving techno. Special mention to Drumcode head honcho Adam Beyer who was superb.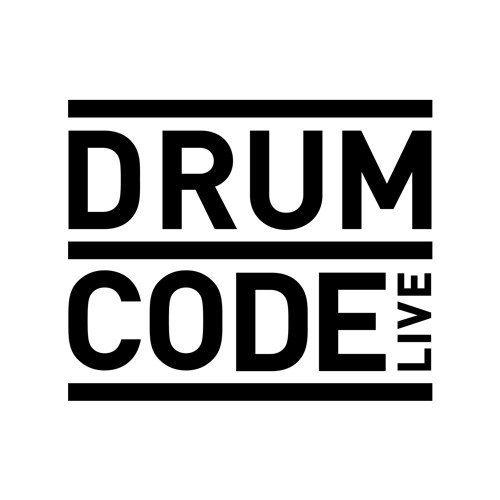 You sometimes expect there to be hiccups in new clubs, festivals or events and it's quite hard to find any in Junction 2. The location was something different, the layout was very well thought out and the calibre of names playing would hold up against any electronic festival around. It is no surprise that LWE has already announced 2017. If 2017 is anything like this year, we can't wait.
Field Day
Next up we had Field Day. A hipster's favourite and not only one of London's best festivals but one of the standouts in the UK. Covering most genres of music, Field Day had it all. James Blake and PJ Harvey headlined with strong support from the likes of Deerhunter, Yeasyer and Four Tet to name just a few. In typical British fashion, the heavens opened mid afternoon making the experience a slightly more unenjoyable one than previous years but weather aside, Field Day had some superb acts.
The Resident Advisor tent proved more often than not a shelter for the muddy masses with DJ Koze in the mid afternoon kicking things off with a wonderful blend of house and techno with Sam Shepard's Floating Points live show jumping into action shortly after. By this time, the RA tent was as busy as any but he was certainly a highlight. A suitable mix of of jazz and house that we've come to expect from Shepard was warmly received as was the sun which, by this time, was making a long awaited appearance. Other dance acts that caught the attention; Motor City Drum Ensemble and Black Madonna who's lively performance behind the decks really got the crowd going.
Over at the main stage, Four Tet managed to draw a relatively big crowd. I assume it would have been significantly bigger if the weather was better but even still, it was a fairly club focused set from Four Tet which was well received. Lastly, James Blake. The headline slot for the London boy. The last 12 months have been a big year for Blake especially with a new album to boot and his performance at Field Day did not disappoint. This is the 3rd time I've seen Blake and each time he seems to get better and better. It is a joy to watch a musician execute their albums live in such a polished way and Blake seems to do this over and over again. Opening with 'Life Round Here,' followed by 'Choose Me,' and finishing up with 'Retrograde' and 'The Wilhelm Scream,' it was as polished performance as you are likely to ever see.
Lovebox
Last but not least, Lovebox. A personal favourite. Lovebox always seems to deliver. Admittedly, there have been hiccups in the past (often to do with sound) but all in all, I've always found Lovebox to be great. This year, however, brought more excitement than previous years. Headlined by New Yorker's LCD Soundsystem, this was the first time James Murphy et al had stepped foot on a stage in London in over five years. The excitement for Saturday was palpable and representing a polar opposite of Field Day, it was a scorcher of a day. Alongside LCD, Friday saw Major Lazer headline but Saturday welcomed Jungle, Miike Snow, Chilean minimal maestro Luciano, Bob Moses and Icelander's Kiasmos to name a few.
It was also the first time Fabric has entered into festival territory with Jackmaster and Ricardo Villalobos headlining (the latter unable to attend due to illness). Stepping into Victoria Park shortly after 1pm, the El Row stage was already pumping. The steady hum of house music was welcomed. The Thump stage was a big highlight; Canadian's Bob Moses were polished, George Fitzgerald was excellent as ever but a special mention to Kiasmos playing live who managed to perfectly combine experimental minimalism with thumping techno. It felt like a set that would normally work at 3am but it seemed to fit very nicely in the early afternoon with the sun beating down.
As evening drew in, it was time for LCD Soundsystem…and they did not disappoint. Firing through the hits, they dropped breakout smash 'Daft Punk Is Playing At My House' very early on and that kicked the crowd into life. Hit after hit came out; from 'Us V Them', 'Yeah', 'New York, I Love' and last but not least 'All My Friends'. A truly incredible performance and one not easily forgotten. The perfect end to an almost perfect Lovebox (sound issues still seem to bug the main stage)
Same again next year yeah?!
Feature by Sam Keefe