Meet Tom Szirtes… well actually you probably don't need to meet him as you should know him already from his other hugely successful House music alias of Shur-i-kan. Under his Tom guise though he's just released a new laid back Electronic album called "Barely Breathing" on YEN Recordings that is a million miles away from a dancefloor and focuses on a more melodic listening experience. One track from the album called Calling You is especially delicious and you can stream that below and grab the beautifully designed vinyl too.
We found out that Tom has a keen interest in some rarities out in Japan and since we're going over there for November we thought it would be an obvious choice for our next City Guide feature.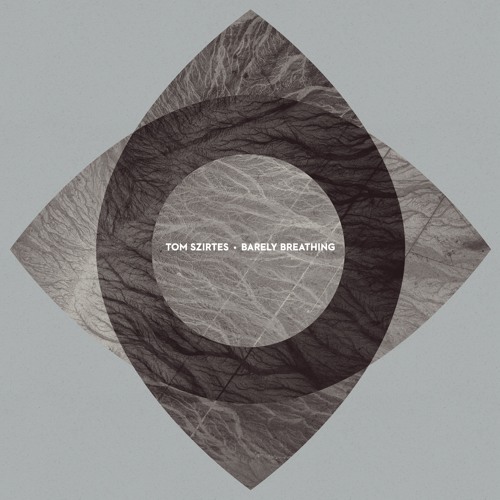 ---
Over the years I've had the privilege of visiting Tokyo many times. I first started going there in the late 90's as a fresh faced software developer working for the video games company Sega and later as a touring DJ and musician. I find Tokyo a bewitching city in which you can often be overwhelmed by its energy yet still find a deep sense of peace and tranquility in its numerous nooks and crannies.  The city has inspired my music from the jazz-inspired frenetic One Night in Tokyo to the futuristic vibe of Entering Vahalla off my new album Barely Breathing on Yen.
Every DJ who travels to Japan gets excited about the prospect of eating some truly epic meals. Tokyo restaurants have more Michelin stars than Paris and New York combined. And it's not all about fish, Japanese cuisine is very varied. Personally I pride myself on eating pretty much anything, which is handy in Japan because you can order some pretty bizarre food there. To impress my hosts I've tried everything from semen-smelling fermented Natto to raw chicken sashimi (that took a leap of faith). Weirdly one of my favourite post-hangover things is to pop to the local corner store and buy a delicious pre-packaged egg sandwiches with the crusts cut off – that's attention to detail!
It's a cliche to say paint Tokyo as this strange quirky place, but there is some truth to it. I have no idea why this shop front is using Darth Vader and R2D2 to sell a guitar amp and a t-shirt, but hey why not. There's a really interesting mix of cultures where East meets West that I think Japan does differently than mainland Asia. It's not like an ex-colony, it's an island that has been profoundly impacted by US influence over a relatively short period. From Robot Restaurants, Capsule and Love Hotels to Cosplay and Maid Cafes, there is a willingness to just mash-up different ideas and experiment.
Tokyo has many Shinto shrines and Buddhist temples ranging from the large to small. The Sensoji Temple is pretty spectacular and dates back from 628A.D. Unlike the serenity of Western religious buildings at peak times these temples absolutely bustle with activity – a mix of tourists, locals who come to burn incense and offer prayer and various monks hitting gongs and singing.
One thing I really love about Tokyo is it's incredible culture of intimate unique eateries and bars hidden around the city. I've been taken to what looks like an apartment block, got the lift to the 7th floor and walked into an apartment that is actually a super cool bar. There's the Little Soul Cafe in Shimokitazawa that probably fits about ten people, but has the most incredible vinyl collection I've seen and heard. I've eaten sushi in a glamorous seventies prog-rock themed bar and sipped Shochu whilst watching old VHS tapes of 80's pop concerts at 4am in the morning. Often run by just one guy who looks like he never leaves the room, it's a bit like walking into your mates bedroom, who will knock you up a delicious plate of food on request. In this photo I got to pretend to be a chef – try that in London!
I often keep strange hours when in Tokyo, a combination of the eight hour time difference, my job as a DJ and the city's late night drinking culture where the you can keep going all night and morning. As an international DJ I'm lucky to usually have a host who will take you anywhere and follow you relentlessly to the next spot or location long after their bedtime. I've heard stories of a acts drunkenly leaving a club without telling their host only to find them the next day still waiting there for them. The best thing about any city is its people and in Tokyo you'll find some of the kindest most generous people anywhere.