We caught up with duo The/Das and got them to take us through a perfect day in their current hometown of Berlin. Check out their new album
Exit Strategies on Life & Death
which is out now.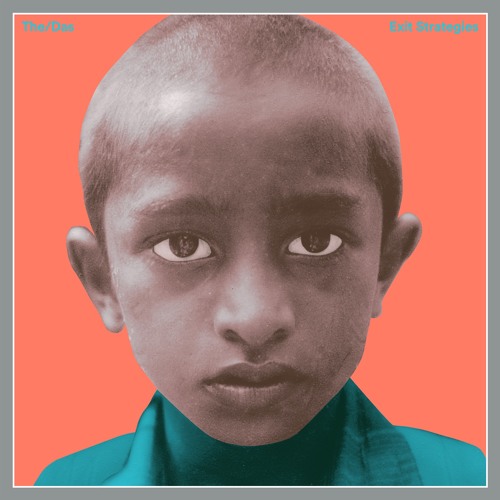 The/Das Socials
Facebook
Soundcloud
Instagram
---

"Berlin, deine Stirn hat Dackelfalten,
doch was wärst du ohne sie?
Wer hat dich bloß so jung gehalten,
denn zum Schlafen kommst du nie."
Hildegard Knef – Berlin, dein Gesicht hat Sommersprossen



Roughly translates to:
"Berlin, your forehead has deep wrinkles
But you were not you without them deep.
Tell, who´s been keeping you so young,
After all, you never sleep."



The Knef's curiosity about the appeal of Berlin's peculiar aging process made us wonder
aswell. That's why we've picked five places that most likely play a huge part in this magic
formula of manipulating time.

1 – Bäckerei & Konditorei Balzer
First up is Bäckerei & Konditorei Balzer on Sophienstraße in Mitte. This bakery has been around for 90 years already and once you enter it you immediately get the feeling that time stood still in there. The East German vibe inside is backed up by the heavy-weight buns they sell. Come for the Pfannkuchen or the Napoleonschnitte and stay for the GDR-style filter coffee. It's a great spot to ponder over the relation of tradition and experiment, revealed here through the art of baking with a lot of fat.
2 – Ping Pong at Gleisdreieck
Totally stuffed after visiting Balzer you might want to burn all these calories (or at least feel like you've done something for your health). The best place for this is one of the three ping pong tables in the Park am Gleisdreieck near Möckernstraße. The table tennis residents here keep good care of their very stylish playground. And even if you are not an experienced player, remember: It is a mind game first and only second about skill.
3 – Tiergarten
If you are looking at a Berlin map, Tiergarten seems like an obvious choice for a stroll in the park. Most of the time though, the Berliners are just passing through on their way to whatever they're doing but once you take a little bit of time to discover the whole area you will find a lot of secluded and peaceful spots. They invite to either contemplate and/or make plans for the future or just simply hide in the bushes.
4 – Oase
Of course, the competition in the Berlin Falafel market is very high and at some places prices are so low that you begin to wonder if what they're selling is actually food or if they're taking part in some kind of food recycling program. With Oase in Friedrichshain you get an extraordinary Falafel or Makali-Halloumi for little coin – some even put it on top of their list.
With very decent ingredients and a tried and tested recipe you just can't go wrong but, as always in life, sometimes you need to spice it up a little. Therefore it is crucial to order the extra spicy sauce for the sandwich of your dreams.
5 – Dancefloor at Monbijoupark
Right across the Bode Museum you will find this great location to hang around and do what everyone loves: Watching people. During summer time, the dancefloor is packed with people of every variety coming there for all the rumba and cha-cha they need. The hotter the evening, the more adrenalized the crowd. With a glass of wine right next to you it is highly recommended to pick one person in particular and try to think about how their life looks like, then make very deep synth line about it.